Medical Peel Facial
Sensedebelle Medical Peels are recommended for combating the signs of aging (age spots, fine lines and wrinkles), for restoring a glow to dull, uneven skin and for generally improving the complexion.
SO WHAT EXACTLY IS A SUPERFICIAL PEEL ?
An exfoliating solution is applied to the face. By gently removing the upper layers of the epidermis (a carefully controlled process) the skin's appearance is improved and cell renewal is accelerated. Aesthetician expert will determine the type of exfoliating solution that is best adapted for your skin and the results you are seeking.
By including gluconolactone, Sensedebelle medical peel are specially designed for sensitive skin. Combined with other active ingredients, it reinforces therapeutic impact, improves tolerability and enhances overall results.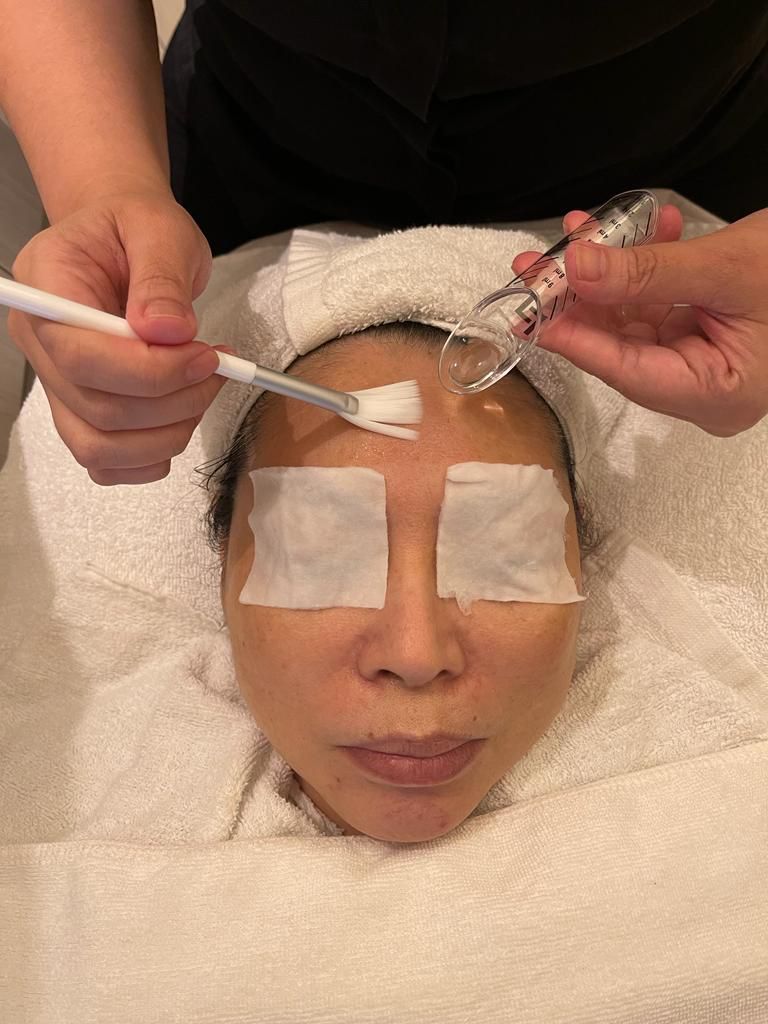 医疗换肤脸部护理
建议使用 SENSEDEBELLE 医疗换肤脸部护理莱达到抗衰老迹象(老年斑、细纹和皱纹),让暗沉、不均匀的皮肤恢复光泽,并总体改善肤色。
那么究竟什么是表皮?
将去角质溶液涂在脸上。 通过轻轻去除表皮的上层(一个精心控制的过程),皮肤的外观得到改善并加速细胞更新。 美容师专家将确定最适合您皮肤的去角质解决方案类型以及您所寻求的结果。
Sensedebelle 医用果皮含有葡萄糖酸内酯,专为敏感肌肤设计。 与其他活性成分结合使用,可增强治疗效果,提高耐受性并增强整体效果。